PrivateFly's Awards
PrivateFly's innovative story and our rapid business growth have helped us to win a number of awards and accolades.
Here's just some of the recognition we've received from awards schemes since our launch in 2008. To find out what our customers say about us, read our recent customer reviews.
For private jet charter advice and prices call our 24 hour expert Flight Team on +44 (0)20 7100 6960 or search for instant estimate prices from your local airport using our flight search:

In 2018 we were proud to receive continued recognition of our best practice approach to safety and service, when we were awarded Certified Broker status from industry auditor Argus. This follows our initial Argus certification in 2016, when we were the first UK-based company to receive it.

PrivateFly was the winner of the Broker category in the Sapphire Pegasus industry awards 2017 - presented in May 2018. Judged by both a public vote and an industry panel, the award recognised our leading role in the charter broker segment.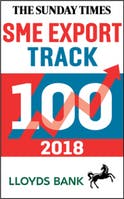 Once again in 2018, PrivateFly was ranked as one of the UK's fastest-growing companies overseas, in the Sunday Times SME Export Track 100. We were delighted to be featured, for the third year in a row. We were the only aviation company in the list, and one of only a handful of companies that have retained a place in the table over a number of years.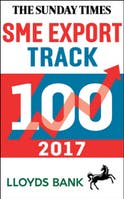 For the second time, PrivateFly was included in the Sunday Times SME Export Track 100 in 2017. This is a league table of the UK's fastest-growing SMEs in terms of their overseas sales, and we were listed at no.25.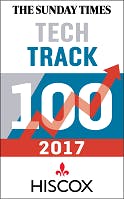 PrivateFly was named one of the 2017Sunday Times Tech Track 100 for the second year running. This is a league table of the UK's fastest-growing technology companies.
We were positioned at 87, reflecting our sales growth of 48% growth over 3 years.

PrivateFly was ranked in the inaugral FT1000 in 2017, a list of Europe's fastest-growing companies, across all sectors, compiled by the Financial Times and Statista. The award recognised our revenue growth of 467% over three years, putting us 265th in the table.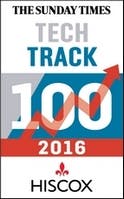 PrivateFly was named one of the Sunday Times Tech Track 100 in 2016, a league table of the UK's fastest-growing technology companies.
We were positioned at no.46, reflecting our continuing sales growth of 78% over 3 years.
Read more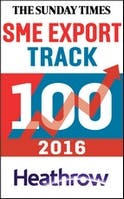 PrivateFly was proud to be positioned 4th in the 2016 Sunday Times Export Track 100, a league table of the UK's fastest-growing SMEs that export overseas.
The award recognised our 239% growth in international sales over 2 years, following our expansion into Europe and the USA.
Read more

The Hertfordshire Business Awards recognise the success stories of companies based all over Hertfordshire. PrivateFly was named 'Best International Business' in 2016, with the judges highlighting our combination of technology and talent.
Read more

The Argus Certified Broker program recognises private jet brokers who adhere to the highest standards of safety and service. PrivateFly was proud to be the first UK company to receive this accreditation in 2016, and only the second in Europe.
Read more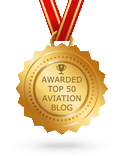 The PrivateFly team were pleased to be ranked at no.9 in the world's Top 50 Aviation Blogs in 2016, recognising our efforts to produce informative and regular commentary on the private jet industry.
Read the latest on the PrivateFly blog

PrivateFly was shortlisted in the Digital Champion category of the Growing Business Awards 2015.
The awards recognise SME and entrepreneurial success, with the Digital Champion category highlighting those who have brought a digital solution to a market challenge or need.
Read more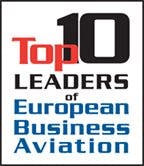 PrivateFly's CEO, Adam Twidell was chosen as one of the Top 10 Leaders in the European private jet industry, in 2015 and 2014. 
Aviation Week chose the movers and shakers who are helping to create market demand and influence change in the industry.
Adam Twidell was hailed as the 'Internet Pioneer' for offering a new way of doing business.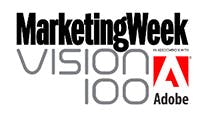 Carol Cork, PrivateFly's Marketing Director, was chosen as one of the UK's top 100 visionaries, 'with the ability to predict the future, spot the trends and change with the times.' Others that made the list included leading marketers from Coca Cola, BBC, Redbull and British Airways. The Marketing Week Vision 100were collectively defined as those who are disrupting the marketplace with their innovative flair in today's ever demanding and noisy digital space. Read more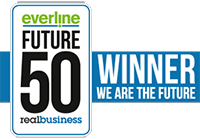 PrivateFly was named as one of the Everline Future 50 for 2014, which recognise Britain's most innovative companies.
The Everline Future 50 is a major programme to support disruptive new businesses that are triggering change in their markets. The judging panel - assembled by awards organiser Real Business magazine - included professor Julian Beer, pro-vice chancellor (regional enterprise) at Plymouth University and serial technology entrepreneur Shakil Khan. They were tasked with looking for "game-changing UK businesses" and highlighted PrivateFly's "unique and disruptive" business model in the private jet industry.

PrivateFly was Highly Commended in the Best Meta Search/Price Comparison Website category in the Travolution Awards 2012.

PrivateFly won Hertfordshire Business Awards 'Website of the Year' award in November 2011. Hertfordshire Business Awards is an annual award recognising the best businesses in the county of Hertfordshire.
Flightglobal's annual Webbies awards celebrate the best and brightest in aviation websites and their social media activities.
PrivateFly.com won the Best Website Award judged by Michael Targett, Online Digital Development Director, Flightglobal and Ludo Van Voren, Chief Executive, Aerospace eBusiness.
The judges commented: "PrivateFly is taking on the very hard subject of global transparent pricing and online booking of private jets. It does so with a simple design, efficient functionality and broad community participation. PrivateFly has the potential of changing Business Air Charter in the same way iTunes changed the music industry. As its community grows, so will its functionalities and before you know it, this website will be the de-facto standard for private jet booking."

The Smarta 100 recognises the UK's smartest small businesses that have gone the extra mile to differentiate themselves from others in their market or found clever ways to compete.
PrivateFly.com was chosen as a winner of the inaugural Smarta 100 for 2010 by a judging panel including Dragon's Den's Deborah Meaden and other leading entrepreneurs, such as Bebo founder Michael Birch.
The judges commented: "PrivateFly looks set to change the way the industry operates. It gives consumers much better deals and more transparency. It also simplifies the technical issues that are involved in scheduling private jets."

The Best Business Awards attract entries from across all sectors, from large international PLCs and public sector organisations, to dynamic and innovative SMEs.
PrivateFly.com was the only travel company to win across all categories.
Commenting on the win, chairman of the judges Andrew Areoff said: "The way the founders of PrivateFly have identified and exploited the niche market for private jet charter is admirable. This well-thought-through and executed proposition should establish itself as the market-leading brand in the sector as it continues to grow and develop, and as customer budget restrictions ease as we move out of recessionary times."

PrivateFly beat hundreds of other companies to win a travel industry 'Dragon's Den' style contest in 2008. EyeforTravel's Innovation Initiative contest featured a shortlist of the top 20 entries pitching to five high profile investors in front of a live audience at the Travel Distribution Summit Europe.
PrivateFly was selected as the winner by audience vote and Hugo Burge, one of the investor panel, commented: "There is definitely potential (in this venture). PrivateFly is bringing transparency to the market".